Announcing the AngularJS Material v1.1.11 Release
Michael Prentice
Dec 31, 2018
We have released AngularJS Material v1.1.11.
This release is now available in our Online Documentation, NPM, and Bower. It is also available on the Google CDN (JS, CSS).
You can find the details for all releases in our Change Log.
Highlights
v1.1.11 is our largest release of 2018. This release focused on fixing a lot of high priority issues related to accessibility, performance, and cross browser compatibility.
Here are the highlights:
Advisories
Tabs received a number of accessibility, cross browser support, and performance fixes. As part of this, there was a regression to md-center-tabs which can cause the tabs to not appear or to appear shifted to the right. This is being addressed and will be fixed in v1.1.12.
Also related to the above change to Tabs, if you use Tabs inside of a non-AngularJS Material dialog, you may see issues with the width of the tab content. You can resolve this by overriding the width of the md-pagination-wrapper. In v1.1.12, you will only need this override if using Tabs with pagination in a non-AngularJS Material dialog.
There also appears to be a regression to md-select when it is used with the multiple option and assigned an initial value. This can cause the label to not float, leaving it overlapping with the values. A fix is being worked on and will be included in v1.1.12.
We hope to have a v1.1.12 release out in mid-January.
Bug Fixes
Features
Performance Improvements
This auto prefixing change reduced the minified CSS bundle size by 76 KB. You can find the breakdown of supported browsers here.
Documentation
Contributors
Thank you to the contributors, especially the first timers, who helped with the v1.1.11 release: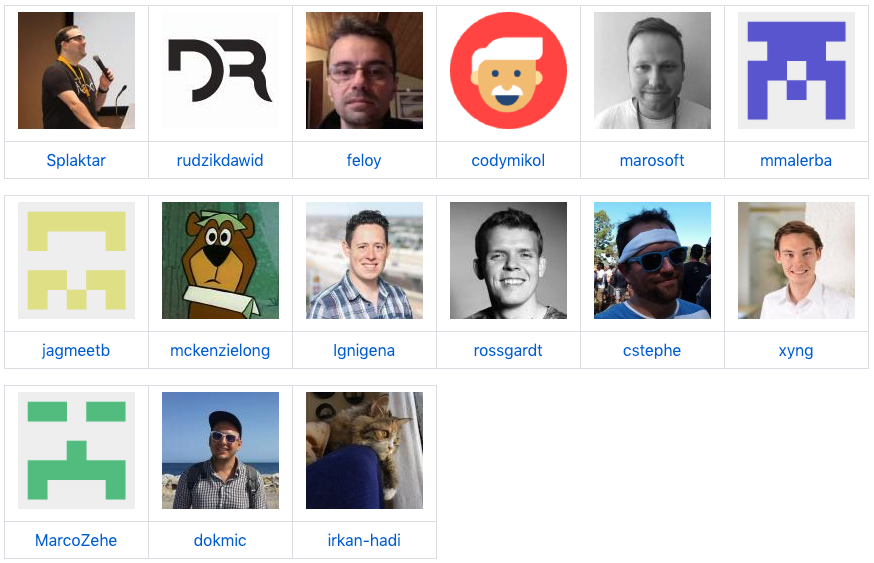 Michael Prentice
Dec 31, 2018